The ALFA Brands team members are specialists in the Duty Free / Travel Retail Markets, committed to exceptional customer service and the personalized attention you want for your products.
---
Franco Gabriele | Founder and President
Franco Gabriele founded ALFA Brands in November 1993, to fill a void he perceived in the Duty Free / Travel Retail Markets, for personalized and attentive brand representation, for suppliers aspiring to enter this very specialized marketplace. The same year, Franco also founded Gamark International, a Marketing Consulting firm, dedicated primarily to the cigarette industry. 
Prior to founding these companies, Franco started his career with RJ Reynolds T. I. in 1975. He was with the company for over 18 years, in various Executive positions in Sales, Marketing & Business Development, for Canada, the USA, Caribbean & South American markets.
---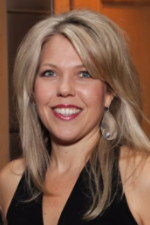 Amy Hildreth | Operations Manager
Amy Hildreth has been in the Duty Free Industry since 1998 and is currently the Operations Manager for ALFA Brands – managing responsibilities in Sales, Marketing, Product Development, New Business Development, Event Planning and Bookkeeping among many other responsibilities. 
Prior to working with ALFA Brands, Amy was a Staffing Manager for Robert Half International and on the Management Team at The Limited. 
She received her Bachelor of Arts degree in Communication from the University of Buffalo in 1993. 
---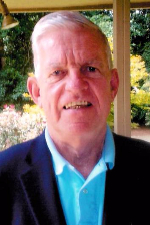 Bernie McCloskey | Sales
Bernie McCloskey joined ALFA Brands in 2012.
Previously, he was with with Davidoff International Cigars for 9 years and with Reemtsma/Imperial Tobacco Company for 18 years.
The brands in our portfolio benefit from the wealth of duty free/travel retail experience and knowledge Bernie brings to the ALFA Brands team.