ALFA Brands will place its focus on the Duty-Free / Travel Retail exclusive CIHUATÁN – OBSIDIANA brand, as it proposes to establish the brand's presence in Canada.
ALFA Brands and Miami based distributor InnoTRI, have contracted a deal which will make ALFA Brands the exclusive duty-free agent in Canada, for the El Salvadorian CIHUATÁN rums.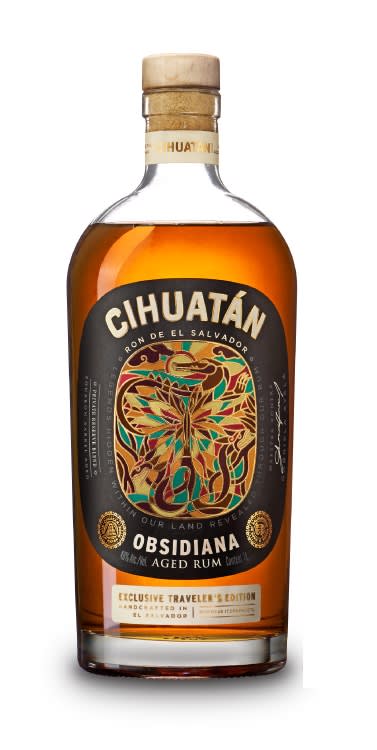 The companies' focus for the next 12 months will be on the duty free exclusive Obsidiana 1L, as they look to create differentiation in the market.
"We are honored to be chosen to represent CIHUATÁN Rums in Canada." Stated ALFA Brands' Operations Manager Amy Hildreth.
"InnoTRI believes AFA Brands is a great partner for us to establish the presence of CIHUATÁN Rum into the Canadian DF markets. Franco and Amy have been building long standing relationships in the Canadian DF market which operates very differently than the US DF marketplace. We are very happy they share the same excitement about the brand as we do. Our focus for 2020 will be on Obsidiana 1L which is exclusive to duty free and has a suggested retail of US$62. Later in 2020 we have another exciting project to reveal which will increase the premium rum portfolio even further." Said Christoph Henkel – Co-Founder and Manager InnoTRI Limited.
CIHUATÁN Rums draws heavily on the heritage of the CIHUATÁN valley in El Salvador where it is created. The company is vertically integrated and controls every step of the production process from the seed of the sugarcane to the bottling.
Obsidiana was sacred to the Maya people, who considered it a stone forged by the fires of godsent lightning and used it as the ultimate embellishment.
The bottle-label design for CIHUATÁN Obsidiana illustrates Mayan symbols such as the alligator, snake and butterfly. The juice inside is a blend of three rums, aged in new American oak and American oak ex-bourbon barrels. TASTING NOTES: Lychee, Cinnamon, Fresh Guarapo and Toasted Cashew Nuts.