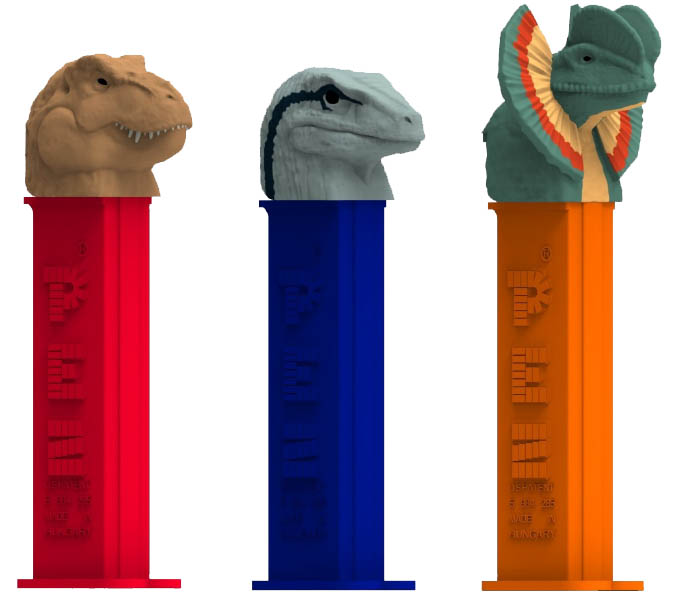 PEZ Candy, Inc. Announces All New Jurassic World Line


ORANGE, CT - PEZ Candy, Inc. debuts an all new line of Jurassic World PEZ dispensers. As part of the initial launch, PEZ will introduce three new dispensers in the standard assortment to include: T.rex, Blue, and Dilophosaurus. Also included in the initial launch is a twin pack featuring T.rex and Blue in a Jurassic World themed box.

On June 1, 2018 and in anticipation of the upcoming theatrical release of Jurassic World: Fallen Kingdom, PEZ will release a Jurassic World Click & Play Gift Tin. The set will include four dispensers: Blue, T.rex, Triceratops, and Mosasaurus. Each dispenser top can be removed from its base to play along in an interactive and fun board game within each gift tin. The set also includes six Sour Blue Raspberry PEZ Candy refills. Both offerings will be available in Duty Free.