PEZ Candy, Inc. and Crayola Create Colorful new PEZ Collection


PEZ Candy, Inc. in partnership with Crayola, unveiled the latest addition to its product line with the launch of an all new colorful Crayola assortment.  
PEZ will first introduce three new dispensers, in tribute to the iconic Crayola colors, Vivid Violet, Jazzberry Jam, and Outrageous Orange will join the PEZ assortment. In June 2018, ahead of the Back-to-School season, PEZ will introduce a four piece interactive Gift Set. Themed after the classic Crayola crayon box, each Gift Set will be sold complete with four crayons, a coloring sheet and four all new Crayola PEZ Dispensers in Blue, Green, Yellow and Red along with eight PEZ Candy refills.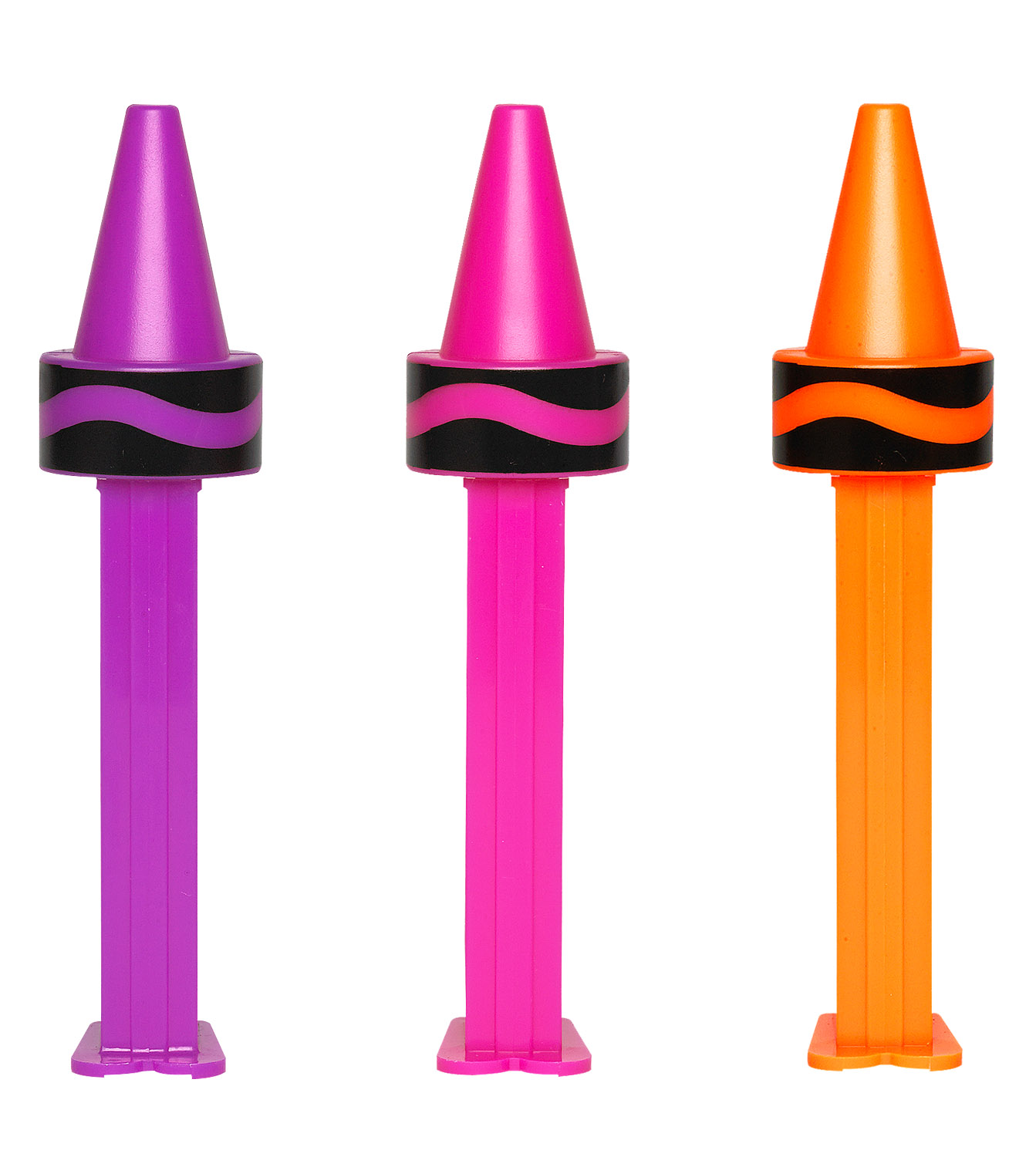 About Crayola:
Crayola LLC, based in Easton, PA and a subsidiary of Hallmark Cards, Incorporated, is the worldwide leader in children's creative expression products. Known for the iconic Crayola crayon first introduced in 1903, the Crayola brand has grown into a portfolio of innovative art tools, crafting activities and creativity toys that offer children innovative ways to use color to create everything imaginable. Consumers can find the wide array of Crayola products in the "Crayola Aisle" at all major retailers. For more information visit http://www.crayola.com or join the community at http://www.facebook.com/crayola.

About PEZ Candy, Inc.:
Based in Orange, CT, PEZ has been inspiring and innovating since 1927. PEZ Candy, Inc. is the pioneer of "interactive candy" that is both enjoyable to eat and fun to play with. PEZ was first marketed as a compressed peppermint candy in 1927 in Vienna, Austria. Today, the company sells and markets its products worldwide with locations in Orange, Connecticut and Traun, Austria. Between them, the two locations distribute approximately 70 million dispensers and 5 billion candies per year. PEZ products are available in more than 80 countries worldwide and are a hot collectible for adults and children alike. PEZ dispensers have been a staple of American pop culture for over 60 years. To learn more, visit https://us.pez.com/